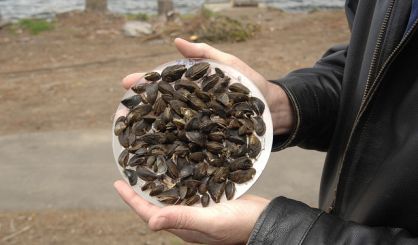 No matter where you are in Michigan, water isn't far away, and this week's Michigan Boating Week highlights the importance of protecting the state's freshwater resources from the threat of aquatic hitchhikers.
More than 180 invasive species have entered the Great Lakes, according to the state Department of Natural Resources, and spokeswoman Joanne Foreman says they are sometimes impossible to eradicate.
"We have a fantastic resource here in Michigan," she states. "It's important to get out and use it, but part of the importance is keeping that resource for our children and their children. And one way we can do that is to take those preventative steps to stop invasive species from spreading."
That means cleaning boats and watercraft equipment whenever they're taken out of the water, draining wells and drying boats and equipment.
It's a big job, so everyone has to chip in – with more than 3,200 of Great Lakes shoreline, more than 11,000 inland lakes, and 36,000 miles of rivers and streams in Michigan.
When drying out a watercraft, Foreman notes five days in the sun will usually do the trick.
"If you can't do that, you can spray with hot water," she points out. "And that removes any sort of invasive species, whether it be eggs or small snails, or small pieces of plant that might be transferred from the water body you were in to another water body."
Foreman adds removing invasive species and restoring the damage to ecosystems costs the state a lot of time and money, so prevention is the easiest solution.
"A New Zealand mud snail or other small aquatic pest may seem like nothing until it gets into a new system, and then it can devastate that waterway," she explains. "It can destroy fishing opportunities, it can destroy boating opportunities."