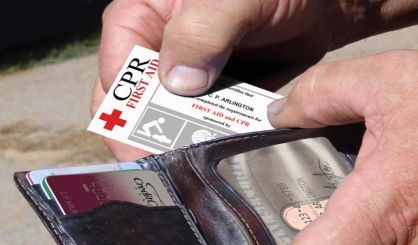 This is CPR and AED Awareness Week, observed by the American Heart Association every year in June to remind people that CPR is easy to learn and can save lives. When a person has cardiac arrest, their survival depends on quick administration of CPR, says Dan Grejcyzk, a CPR teacher.
"It is a very, very simple concept to understand. We have taught people as young as fourth grade at a school district in Sun Prairie, where we had 50 fourth-graders in a class, and every single one of them walked out of there being confident and being proficient in the skills necessary to do CPR."
The American Heart Association has plenty of resources to help anyone learn CPR. Just go to Heart.org/HandsOnlyCPR.