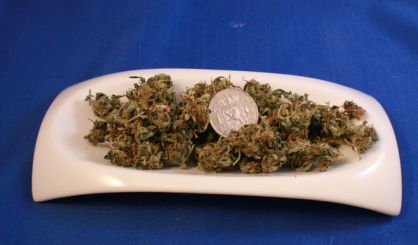 Benton Harbor City Commissioners have heard from Berrien County Sheriff Paul Bailey and Prosecutor Michael Sepic about the issue of medical marijuana dispensaries. At a Monday meeting, both officials recommended the city not allow such operations. Under recent state law, cities could start licensing dispensaries and growers as soon as December. Prosecutor Michael Sepic told WSJM News he doesn't see the benefit of having more marijuana in a community.
"This is going to increase the availability and the acceptance, and I think the greatest harm is increasing the availability and acceptance to our youth, and there's no reason to increase the volume of marijuana in a community," Sepic said.
Sheriff Bailey told commissioners dispensaries mostly deal in cash, so having them around creates a greater possibility for violent crimes. Commissioners did not take action on the issue, although they have previously discussed it, with Mayor Marcus Muhammad recommending the city not allow dispensaries.