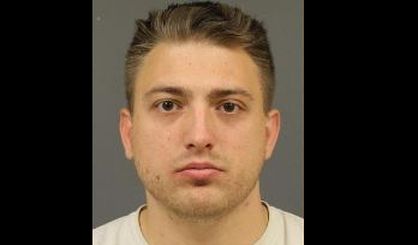 Self-defense is claimed in a shooting death in Benton Township earlier this month. At a Thursday hearing, Jade Roy testified that she and her boyfriend, Derrick Bailey, encountered her ex-boyfriend the night of May 1 at the intersection of Benton Center and Red Arrow Highway. She says that ex, Nicholaus Kling, had been sending her threatening text messages after finding out she was dating Bailey.
"He looked angry like I had seen him before, except for the way his eyes looked," said Roy. "(It) was I want to say piercing like a snake, like you can tell when they're going to strike."
Bailey shot and killed Kling during a fight after they had stopped their car. Roy testified she did not know her boyfriend was armed that night. Bailey called 9-1-1 after the shooting. Kling was shot three times in the chest and face, and was pronounced dead at the scene. Benton Township Police Sergeant Steven Morrow says Bailey didn't try to hide what happened.
"When I first asked after checking for signs of life with Mr. Kling, I asked who had shot him, and he said he had."
Bailey faces an open murder charge and is free on bond. He's due back in court June 2.