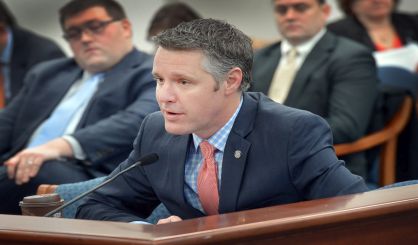 A plan from state Senator designed to encourage more high school kids to take STEM classes has received its first hearing. Proos tells WSJM News his legislation would let students get a special STEM certification if they take extra math, science, and tech classes. Also, he wants to require school districts to provide students with the most recent analysis of in-demand occupations in their region.
"That includes some of the coursework that they should be taking in order to achieve," Proos said. "My hope is that my kids and the kid of folks all across southwest Michigan find those jobs in the future because they've helped to marry their talents and skills that they've gained in the classrooms across southwest Michigan."
Proos says telling kids what industries will need the most people could help them know what to study. The Senate Education Committee heard from Proos and Todd Gustafson, of Kinexus, about the plan Tuesday.