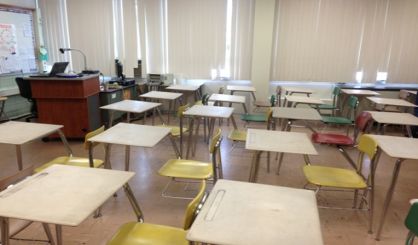 A plan that would establish a statewide definition of truancy has been approved by the Michigan Senate. The legislation from state Senator Tonya Schuitmaker lays out what counts as being chronically absent, and then creates a process for solving the problem. WSJM News caught up with Schuitmaker about the how the process would work.
"If a student exceeds 10 unexcused absences, the key word being unexcused, then there's a meeting between the administrators and the parents to find out what is happening to provide intervention," Schuitmaker said.
Shuitmaker told us making sure kids stay in school is a way to make sure they don't wind up in prison later, thus saving society headaches and a lot of money. The plan also lays out an intervention process for kids who exceed the truancy limit. It now goes on to the state House.