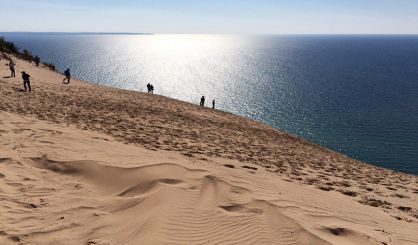 Police in South Haven are keeping their eyes peeled for alcohol on the beach this summer. Police Chief Natalie Thompson tells WSJM News an incident Wednesday at South Beach illustrates why it's not allowed. Several hundred Kalamazoo College students had to be kicked out when they got too raucous. Thompson tells us there was one big problem.
"Alcohol everywhere," Thompson said. "Some of it was hidden in the sand, but there were some tables set up with the red cups and open alcohol, lots of beer."
Thompson told us four people were arrested on minor alcohol offenses. She's glad residents alerted police to the situation before it got out of hand. She notes families enjoying their day at the beach were able to continue doing so once the trouble makers were sent away.