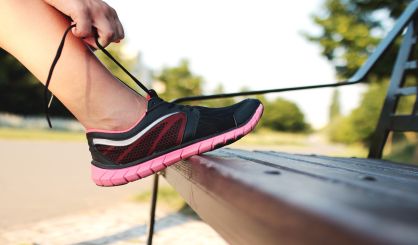 Coming up this weekend is the 13th annual Lory's Place Run, Walk, and Rock. It's major fundraiser for the St. Joseph-based Lory's Place, which helps people cope with grief. Director Lisa Bartoszek tells WSJM News everyone will show up Saturday morning for a 5K that should be a pleasure.
"People really truly enjoy the course because they're able to do their walk or their run and they can push strollers, they can pull their kids in a wagon, they can walk and talk with friends and family," Bartoszek said.
The event is called "Run, Walk, and Rock" because they put rocking chairs along the route that supporters can sit on to cheer the runners and walkers on. You can register at LorysPlace.org, and on the day of the race. Sign-ins start Saturday at 7 a.m. The race starts and finishes at Lory's Place.