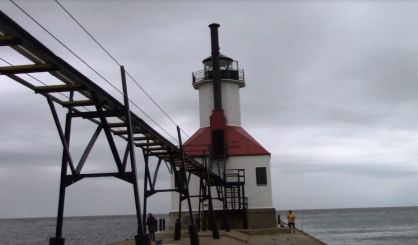 The Heritage Museum and Cultural Center is gearing up to offer another summer of St. Joseph lighthouse tours. Curator Tracy Gierada tells WSJM News they're changing it up a bit this year so the public has more access to the lighthouse.
"You will still be able to go on an hour-long guided walking tour of the north pier that will end inside the inner light and give folks the chance to climb up to the tower to the lantern room, but also after the walking tour is over, we will open up for open hours," Gierada said.
During those open hours, folks can check out the first floor of the lighthouse free of charge. Gierada tells us the tours last year were such a hit, they were all sold out. You can find out about booking one, along with the schedule, at StJoeLighthouseTours.org.