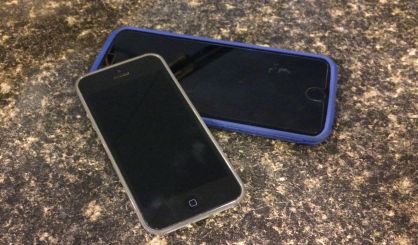 Benton Harbor Mayor Marcus Muhammad tells us he's hoping there can be reconciliation following controversy this week about some text messages made by Benton Harbor High School Football Coach Elliot Uzelac. Uzelac came under social media fire for writing in a group text about a picture of a student posing near a car. He wrote, "How much drugs did he sell to rent that?" Mayor Muhammad tells WSJM News he spoke with the school superintendent and Coach Uzelac about the matter.
"If we are willing to, not just amend the words but amend whatever behavior that was inappropriate as well, then I think a healing, as well as atonement and reconciliation, can give way," Muhammad said. "I would hope to see atonement and reconciliation take place."
Muhammad told us Uzelac has been a role model thus far.
"Up until yesterday, his record as a role model, a father figure, uncle, big brother, leader in his two year tenure in the city of Benton Harbor has been impeccable," Muhammad said.
Muhammad told us he's confident the school will handle the issue properly. Benton Harbor Schools Superintendent Dr. Shelly Walker this week issued a statement, saying, "This misstep is an unfortunate blemish on Coach Uzelac's record of commitment and positive relationships with our Benton Harbor students." Coach Uzelac has apologized.