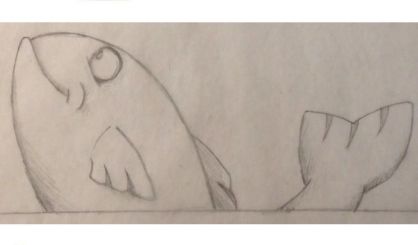 It's a summer tradition in St. Joseph. The day the public art goes up downtown for the summer, and that day is this Friday. City Marketing Director Susan Solon tells WSJM News "Fishing for Fun in St. Joseph" goes live at 5:30 p.m. Friday.
"We're going to have 20 ginormous fish and sharks on the streets painted by local and regional artists," Solon said.
Solon tells us the art is always a popular draw to the downtown. At Friday's unveiling, the first 400 people to show up will get $5 of Artist Bucks to spend at downtown shops. The statues will be up all summer.