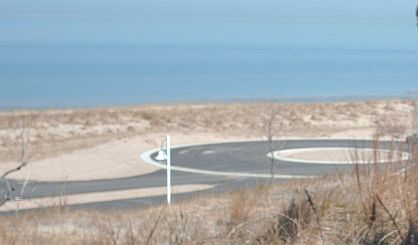 As Benton Harbor's Jean Klock Park gets close to its 100th birthday, an effort has been mounted to raise money to restore a historic part of it. Carol Drake, with Friends of Jean Klock Park, tells WSJM News she wants to duplicate a brick pillar that used to be at the park's entrance, and install a 1917 plaque dedicating the park in it.
"It's very important to get this history right out in front where people can read it so it will be here in another 100 years," Drake said.
The plaque, which dedicated the park "for the children," was part of a pillar at Jean Klock Park until it fell off in the 90s. Donations for this project are being taken at SaveJeanKlockPark.org. The city of Benton Harbor is also working on plans to celebrate the park's 100th birthday this summer.