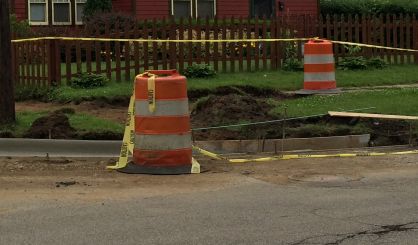 Drivers are being advised of some slight traffic changes this week near Three Oaks. Michigan Department of Transportation spokesperson Nick Schirripa tells WSJM News crews will be working on US-12 between Basswood and Schward Roads. They're doing culvert maintenance.
"Any sediment that gets built up in it, they'll clean that out, make sure there's no debris in there, and check out the structure and make sure it's in good working order," Schirripa said.
Schirripa tells us the project will mean lane closures and flag controls through next Thursday. He doesn't expect traffic to be too heavily affected. All of the work will be done during the day.