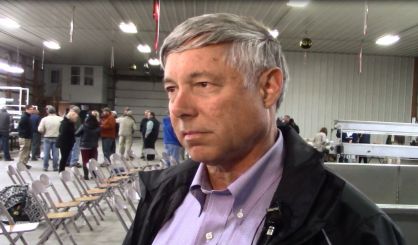 Congressman Fred Upton is explaining his vote last week for the Republican healthcare plan. Upton told WSJM News prior to last week's vote he wouldn't support the bill as long as it removed protections for those with preexisting conditions, but then he changed course. However, Upton tells us he only voted for the plan after securing $8 billion to set up high-risk pools. That $8 billion changed things.
"When Obamacare originally passed, there was a high risk pool that was set up for those with preexisting illnesses that was for all 50 states, and the total was only 4 or 5 billion dollars," Upton said. "So, we figured that by doubling what was in Obamacare, knowing full well that most states would not seek a waiver, that eight billion dollars should be more than sufficient."
Upton says his position on the healthcare bill did not represent a "flip flop," as some have alleged.
"I said that I wouldn't support the bill in its present form [at the time] and the bill changed," Upton said.
Upton tells us he had to vote for something to head off large premium increases expected under the old Affordable Care Act. He expects the Senate to spend months on its own plan.