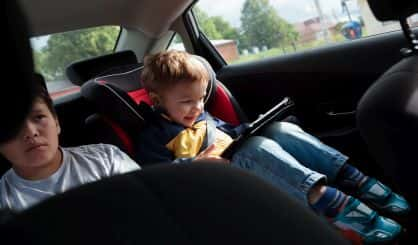 39% of kids who died in a car crash in the U.S. last year were not in a correct car or booster seat. Julie Kleinert, with General Motors, says three out of four car seats aren't being used properly. She tells us a helpful tool for parents is a website called Ultimate Car Seat Guide.
"It gives a lot of great information on the latest best practices, and at what times your kids should be rear-facing versus forward facing or in a booster seat, and when it's appropriate for them to get out of the booster seat," Kleinart said.
Kleinart also advises parents to take advantage of free car seat checks that are offered in their cities. Here's a link to the Ultimate Car Seat Safety Guide.