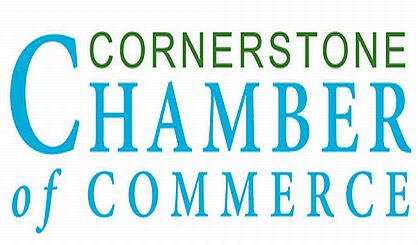 The Cornerstone Chamber of Commerce has announced a new home, and it's not the same place as Cornerstone Alliance's new home. Cornerstone Chamber issued an announcement to membership Tuesday, saying the chamber is headed across the river to downtown St. Joseph. It will be located in what's known as the Horizon Bank Building at 811 Ship Street on the third floor. Meanwhile, Cornerstone Alliance President Rob Cleveland tells WSJM News the new locations don't change a great partnership.
"The alliance and the chamber have always collaborated and led efforts to bring better jobs and investment, and that's going to continue, regardless of where anybody is located," Cleveland said. "We have a strong relationship, and that is going to continue."
Cornerstone Chamber's move comes as Cornerstone Alliance relocates to a new facility in downtown Benton Harbor. Cornerstone Chamber President Chris Heugel tells members the organization is growing and needs more space. The chamber should be in its new digs by the end of the month.