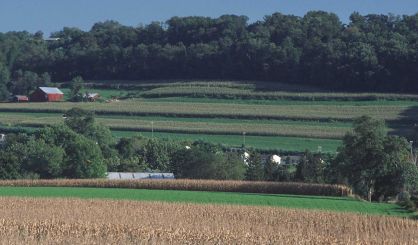 The cold weather is taking a toll on some Michigan crops that have already bloomed or are blooming. Michigan State University Extension Educator Mark Longstroth tells Michigan News Network the damage is spotty, but the crops that saw the most damage were the juice grapes in southwest Michigan that are used in Welch's grape juice.
"Some of the vineyards that I was in, about 50% of the chutes were killed by the cold," Longstroth said.
To our north in Oceana County, the first cutting of the asparagus crop was destroyed. The next set of spears will come up over the next two months, and Michigan Asparagus Advisory Board Executive Director John Bakker says they think they only lost about 10% of the overall crop. About 65% of the state's asparagus is grown in that county.