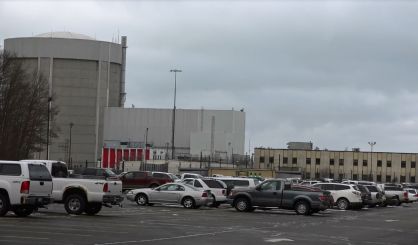 The Michigan Public Service Commission is planning a couple of sessions for tomorrow to hear the public's thoughts on the proposed closure of the Palisades nuclear power plant in Covert. Spokesperson Judy Palnau tells WSJM News all three public service commissioners and an administrative judge will be on hand.
"The commissioners know that the closure of the plant will result in big changes to the community," Palnau said. "You'll have tax-based issues, you'll have job issues and things like that. We know it's on the mind of folks there in Van Buren County."
The MPSC has to approve Consumers Energy's request to end its contract to buy power from Palisades early. Palnau says the body is looking at whether the public and the company would be better served by getting a cheaper power source, and whether the transmission system's reliability will be hurt. The workshops will be tomorrow, May 8, at the Van Buren Conference Center in Lawrence. One is at 3 p.m. and the other is at 5 p.m.