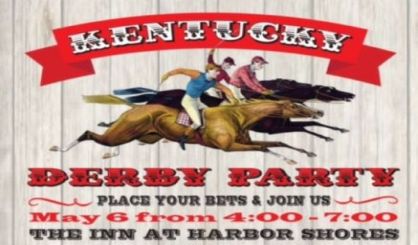 Set for today is the Humane Society of Southwestern Michigan's Kentucky Derby Party. Director Jill Svoboda tells WSJM News they'll gather at the Inn at Harbor Shores for drinks, dressing up, and prize giveaways.
"We're going to watch the race and place our bets in style," Svoboda said. "There will be a photo booth for everyone to get a good memento of the fun dress that we will have. We'll also have some exclusive, once in a lifetime packages available."
Among the prizes up for grabs will be a trip to next year's Kentucky Derby. That's not to mention the big hat contest, a complimentary mint julep, and light Southern fare. It's $50 to get in, and the event runs from 4 to 7 p.m. You can find out more at HumaneSocietySWM.org.