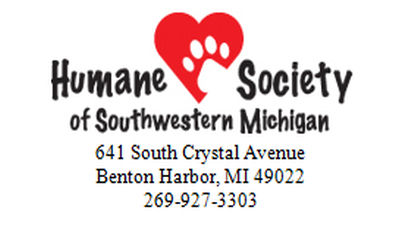 The Humane Society of Southwestern Michigan is making a new fundraising push thanks to a recent donation from a local couple. The Humane Society's Jill Svoboda tells WSJM News the owners of B&L Systems in Bridgman have put up a match that could double whatever donation you make in the next month.
"Philip and Becky Laney approached the Humane Society and have offered us an inspiring opportunity with a $100,000 match donation," Svoboda said. "So, they wil match dollar for dollar, up to $100,000, for the new building fund."
The offer runs through June 1. Svoboda tells us the capital fund to pay for a new Humane Society shelter in Royalton Township is now at $1.2 million , out of a total $2 million needed. You can donate at HumaneSocietySWM.org, or by stopping by the office in Benton Township.