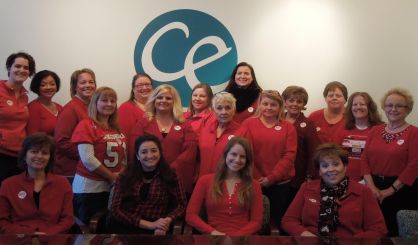 Competitive Edge in Stevensville has once again been named a great place to work. It's shown up on Promotional Products Business magazine's 2017 list of the Greatest Companies to Work For in 2017. CEO Mary Jo Tomasini tells WSJM News she tries to make the place welcoming for employees.
"Our team just loves working here," Tomasini said. "They love what they do, they love working together. We play hard together, we work hard together, and it just is a good relationship overall."
Promotional Products Business magazine is an industry publication. Tomasini tells us her employees nominated Competitive Edge, and she just found out about the win this week. Competitive Edge was one of 60 companies chosen out of 14,000 considered. It won in the Small Business category.