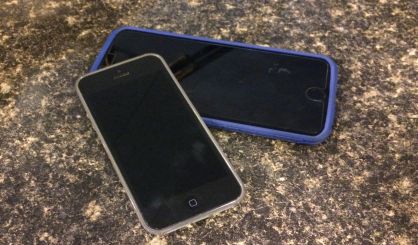 Hot on the heels of news this week that fatal traffic crashes were up 10% last year in Michigan, the Berrien County Sheriff's Department is urging everyone to reduce distractions while behind the wheel. Lieutenant Steve Campbell tells WSJM News one factor, in particular, has been leading to more crashes.
"If we're looking at cell phone-involved crashes between 2015 and 2016, they increased 154%," Campbell said.
Campbell adds cell phone involvement in fatal crashes was up 200%. He tells us you've got to use discipline about putting the phone away while driving.
"I believe people think that they should not do it, but perhaps they think that they're more skilled of a driver, or it doesn't affect them," Campbell said. "It only affects someone else."
In 2016, there were more than 4,000 crashes in Berrien County. 16 were fatal. Campbell says the most crashes happen on Fridays between 3 and 6 p.m. when people may be in a rush to get somewhere else . He recommends getting an app that stops your phone from ringing while in transit and giving yourself more time to get places.