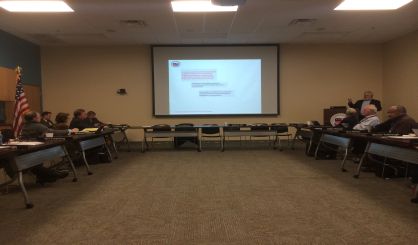 An improvement project at the Berrien County Jail is coming together now that the board of commissioners has received bids for the work. Their next task is to settle on the final plan. It could include security equipment, kitchen upgrades, and storage. County Administrator Bill Wolf tells WSJM News the intake area of the jail, in particular, needs upgrades.
"We have to accommodate the higher numbers of females, we have to accommodate the mental health issues that come in," Wolf said. "Contagious diseases come into the jail. All types go into that jail, and our intake area hasn't been upgraded at all in 30 years, 35 years."
Wolf told commissioners the project will cost between roughly $7 million and $9 million. The five bids that have been received will be reviewed next week. They could have a contract within 30 days, and the project could be complete within 13 to 21 months. Wolf told us the county can afford the project because commissioners have set aside money for it for years.