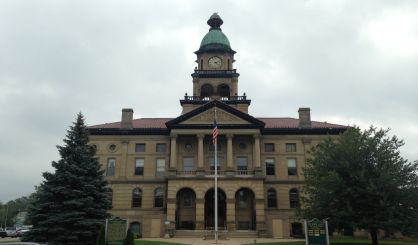 Leaders in Van Buren County are considering their next steps now that a courthouse and jail improvement millage has failed. The plan to put about $32 million into the facilities was shot down by voters Tuesday. Van Buren County Board of Commissioners Chair Dick Godfrey tells WSJM News it's not a huge surprise voters said no.
"It's very difficult to get a county millage passed," Godfrey said. "It's highly unlikely it will get approved the first time."
Van Buren County Court Administrator Frank Hardester tells us the need for courthouse improvements remains.
"We basically need to regroup, look at this as an opportunity and not be discouraged," Hardester said.
Hardester tells us he thinks voters have other priorities on their minds, like roads. County leaders will talk about their next move later this month.