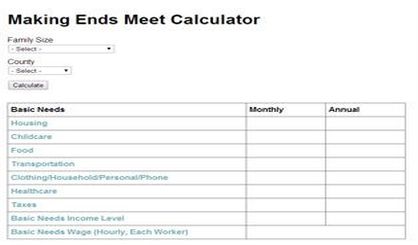 The Michigan League for Public Policy has released its annual Making Ends Meet in Michigan report, which shows how much you have to earn in order to get by in each county. Policy analyst Peter Ruark tells WSJM News most folks need more money to scrape by than one might assume.
"It tends to surprise a lot of people when they see how much it actually costs to raise two children in the state of Michigan, particularly for a single parent," Ruark said.
The league factored in things like housing, child care, food, transportation, healthcare, and child care to determine how much someone needs. A single person in Berrien County needs more than $1,700 per month, while a family of four needs more than $4,300. The Michigan League for Public Policy is hoping the report will prompt lawmakers to consider redrawing the poverty lines. You can find the calculator right here.