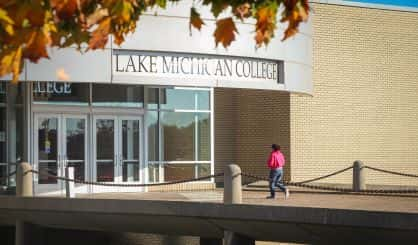 461 degrees and 62 certificates will be handed out to 514 students as Lake Michigan College holds its 70th commencement ceremony this weekend. LMC President Trevor Kubatzke tells WSJM News he can't wait to personally hand out those awards to the grads on Sunday.
"That's one of the best things I'm looking forward to at this job, shaking every graduate's hand and congratulating them on the good work and wishing them the best in the future," Kubatzke said.
Kubatzke tells us the graduates hail from 15 countries and 7 states.
"Our students leaving into the world of work are now in a global economy, so giving them an opportunity here at LMC to interact with global studetns really sets them ahead in their career," Kubatzke said.
Kubatzke will get to hand out degrees in 53 programs. Many of them are in nursing, while general studies degrees are also popular as grads head off to 4-year universities. Six of the graduates are also high school students. To date, LMC has graduated 23,000 students.