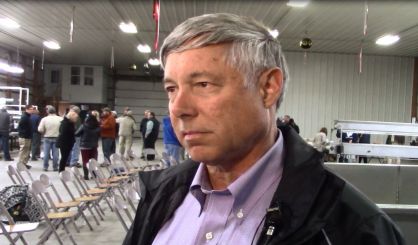 Don't expect Congressman Fred Upton to help House leadership get approval of the latest healthcare bill. He tells WSJM News the plan removes protections for those with preexisting conditions, which for him has been essential to any healthcare plan.
"My view of the current bill, the proposal that's now before us which was amended in the rules committee, undermines those protections as it impacts those with a preexisting illness, and I'm not going to be a part of that," Upton said. "I've said from the very start that's going to be one of my underlying principles."
Under the new plan, protections for those with preexisting conditions would be decided on a state by state basis, which Upton says would make too many vulnerable. He did speak with Governor Rick Snyder and tells us he doesn't think Michigan patients would have to worry. Nevertheless, Upton is opposing the healthcare bill. House GOP leaders are just a few votes shy of having the Republican support they need, and Upton doesn't think they'll find it in the next couple of days.