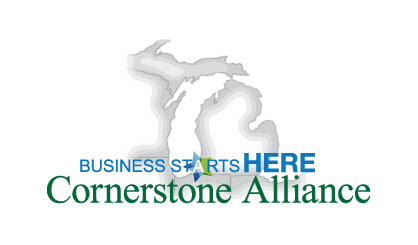 Cornerstone Alliance has moved to a temporary headquarters as it prepares a new permanent facility at 80 West Main in downtown Benton Harbor. Vice President Greg Vaugh tells WSJM News the new place downtown could help Cornerstone spur even more development in the lively area.
"We're hoping that our new refurbished building will be a catalyst for other development in downtown Benton Harbor," Vaugh said. "We did similar projects in the Arts District and we just would like to take that energy from the ARts District and spread it along Main Street and hopefully see more activity."
Cornerstone will move to 80 West Main in several months, and for now is located at 53 West Wall Street. That's right across the street from the old place. Meanwhile, Cornerstone Chamber of Commerce has not moved, and has not said if it is moving, or if so, where. An announcement of some sort is expected in the near future.