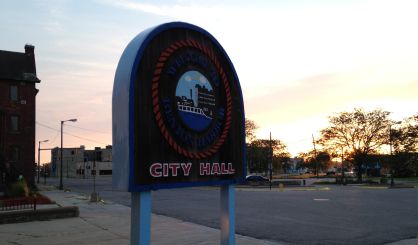 Benton Harbor City Commissioners have rejected a request by the city manager to repay about $140,000 to the federal government for the rehabilitation of a home. In 2012, the city put the house at 1111 Superior Street on the market, but it never sold. City Manager Darwin Watson said the city has to pay the NSP 1 funds for the rehab back as a result. Mayor Pro Tem Duane Seats tells WSJM News they could have demolished the house and sought a waiver, but that wasn't attempted.
"It was very unfortunate that we received a letter in September and didn't get the opportunity to speak about it until late April after all of the options were cancelled," Seats said.
The city manager says there's no guarantee they would have been granted a waiver on the $139,000 if they'd demolished the house, and if they weren't, they'd still be on the hook for the money. The city will now reach out to HUD to look for solutions.