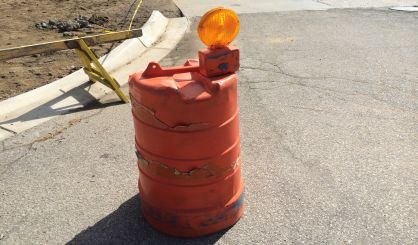 Starting Monday, the Michigan Department of Transportation will be replacing the westbound I-94 bridge over the Paw Paw River. MDOT Spokesperson Nick Schirripa tells WSJM News they did the eastbound half in 2015, and the other half of the work had to be delayed until this year.
"We tried something new with this one," Schirripa said. "We had pre-cast components where parts of the bridge were actually built off site and then brought in and put together. The one year delay was because we were having some issues with the fabrication of those parts."
The $3.5 million project starts Monday and will wrap up in mid-July. Schirripa tells us while this work is underway, westbound traffic will be shifted onto eastbound I-94, and two lanes will remain open in each direction throughout construction.