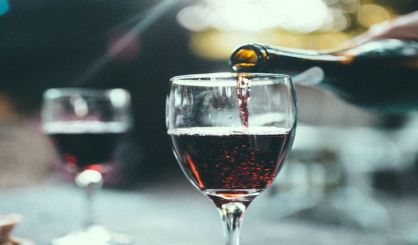 Plans are being drafted for the new headquarters of Lake Michigan College's wine making program. LMC Vice President of Administrative Services Anne Erdman tells WSJM News they're putting up a whole new building behind the Mendel Center to house the growing wine program. Exact details are still being hammered out.
"We want to be sure that we've got the design just right because this is going to be a destination program, and with people coming from all over the country for it, we want to be sure that we've got it right," Erdman said.
LMC has put in a sewer for the facility since there are no utilities back where the building is going in. The board of trustees this week voted to turn maintenance of that sewer line over to Benton Township. When the new wine facility is finished, Erdman tells us all of the equipment at the current facility at the Mendel Center will be moved.