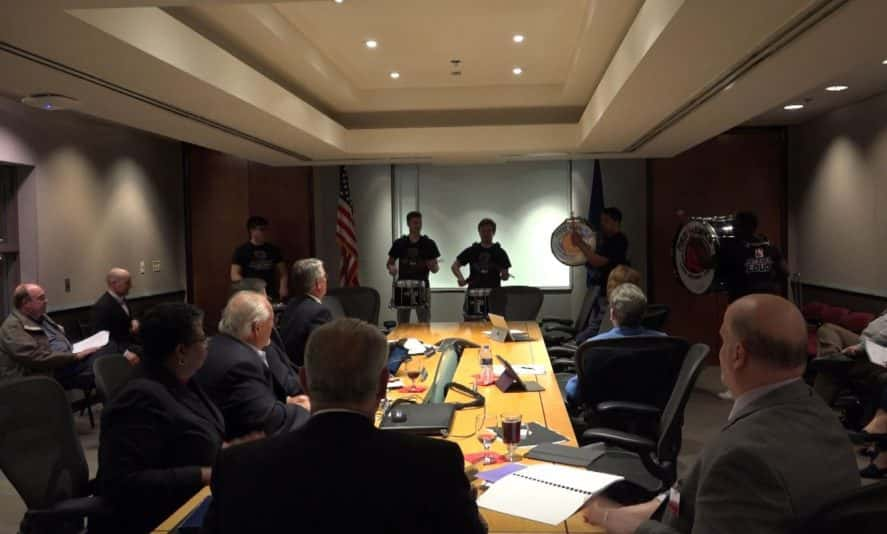 Lake Michigan College has more than just a new president this year. They've also added a drum line. The college wants to get more students attending athletic events, and so LMC Music Director Dr. John Owens helped get some students together to liven games up.
"Mainly, it hypes the crowd up," Owens told WSJM News. "We play techno grooves, we play world rhythms like African grooves, Cuban grooves, and the traditional drum line stuff. The crowd response to it when we start playing grooves, you start seeing people move."
Part of the drum line demonstrated its skills to the LMB Board of Trustees Tuesday. Owens said having the drum component, like cheer and dance teams, help make LMC Athletics stand out from other community colleges.