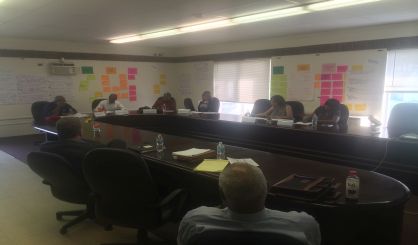 It's a done deal. After weeks of meetings to hammer out details, the Benton Harbor Area Schools Board of Education has approved the district's partnership agreement with the state. Superintendent Dr. Shelly Walker told us the department of education will look at several key areas.
"One is obviously improving achievement," Walker said. "The second is around the well-being of students. Also, leadership capacity and human resources, ensuring that we'll able to maintain and keep our staff that we currently have and attract new staff in positions that we can't fill, like math and special education."
Walker says the takeaway here is the district can stay open.
"The opportunity for our district to evidence that it is a new new day and that we are after different outcomes than what what we have experienced in the past is the priority," Walker said. "Outcomes for kids."
The district now has 18 months to show improvement, and then another 18 months if the state is satisfied. Trustee Elnora Gavin was the lone vote against the deal, saying it's not really at agreement at all. She called it a state mandate.