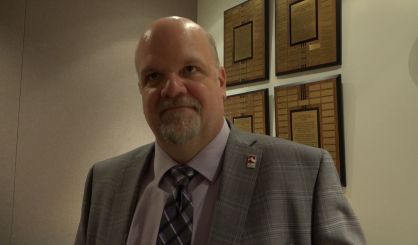 Dr. Trevor Kubatzke is settling into his new role as the president of Lake Michigan College. He started about two weeks ago, and has been meeting with staff, the students, and the community ever since. Looking to the summer, Kubatzke tells WSJM News he wants to set some goals with the board of trustees.
"I have two main focuses in everything we do," Kubatzke said. "One is how students are affected, and whether we're giving students the high quality education that they deserve and need. Secondly, are we meeting out community's needs for our workforce? Bringing those two pieces together is what I focus on every day."
Kubatzke comes to southwest Michigan from Milwaukee Area Technical College, so his background is in career tech. Folks can meet him at some receptions through the next week. Each will be from 4 to 6 p.m. at all three LMC campuses. Benton Harbor is Wednesday, Niles is Thursday, and South Haven is next Thursday.