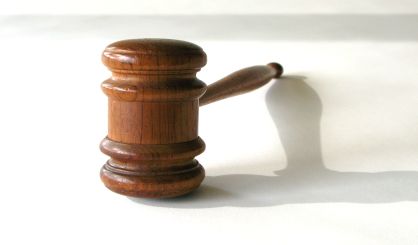 Should your own driveway count as an area in which to be convicted of drunk driving? That's what the Michigan Supreme Court heard arguments about this week. The court was considering the case of a Northville man, Gino Rea, who was arrested after he drove his car out of his garage and back into it while drunk. A prosecutor says the driveway is considered open for traffic, but Rea's attorney, Camilla Barkovic, disagrees.
"It is a difficult decision to make, but I think it's the nature of the property, and if you look at the underlying purpose of the statute, which is to protect society as a whole rather than you from doing what you want on your own property," Barkovic told the court.
Two lower courts have dismissed a drunk driving charge. The high court went on the road Tuesday, hearing the arguments at Petoskey High School.