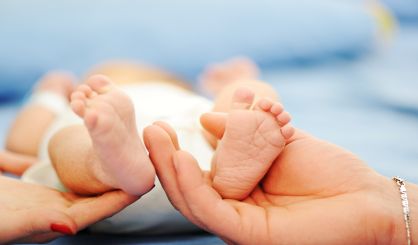 A state law designed to help protect the safety of unwanted newborns is being highlighted this week. As part of Child Abuse Awareness Month, the Michigan Department of Health and Human Services is reminding everyone of the Safe Delivery of Newborns Law. Spokesperson Bob Wheaton tells WSJM News it allows a new parent to leave a baby with police, firefighters, or nurses within 72 hours of its birth, no questions asked.
"The safe delivery law is designed to protect newborns," Wheaton said. "Sometimes, you'll hear about situations where there's desperate parents of newsborns who don't know what they're going to do, and they abandon the child somewhere or leave the child on a doorstep or something like that."
The Safe Delivery of Newborns Law was passed in 2001 in the hope of helping babies that wind up being found in unsafe places. Since it was approved, 194 infants have been dropped off with emergency personnel.