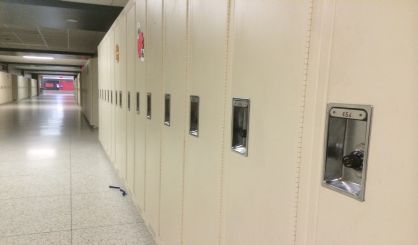 Lakeshore Schools Superintendent Phil Freeman is making his pitch to the community for a more than $20 million improvement bond. At a Thursday meeting, he told WSJM News the 2013 bond was just for the first part of work recommended in a 2012 facility study.
"There was the idea that if we waited to come back in 2017 for another bond, we'd be able to do that when the millage rate was dropping, when one of the former bonds dropped off," Freeman said. "We could generate $20.8 million without raising the current millage rate."
The current millage rate would not go down because another millage expires next year. In other words, if the bond is shot down, Lakeshore district residents would pay less in taxes, but if it's approved, taxes stay the same. Freeman's proposing parking lot work, door and window replacements, electric upgrades, and improvements to the high school auditorium. The school board will consider the matter in July, and the bond could appear on the November ballot.