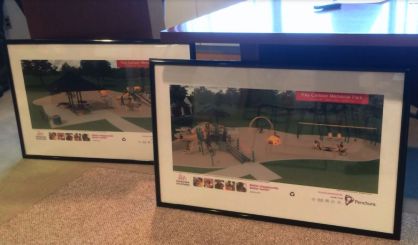 St. Joseph could become just the second city in Michigan to have a playground that caters to special needs children. That's after the city commission Monday night approved the concept for Riverview Park. They heard from Craig Carlson, of the Ray Carlson Memorial, a non-profit that operates under the umbrella of the Elks Lodge. He tells WSJM News he's looking to raise money for a playground with a variety of features for kids with all sorts of disabilities.
"We're talking about cozy domes for kids with autism, we're talking about a musical section, we're talking about braille pads," Carlson said. "It'll encompass a myriad of both physical and mental challenges that these kids share daily."
The playground would also have special swings that can accommodate wheelchairs. Commissioner Mary Goff called the idea "fabulous." Now that he's received a thumbs up for the concept from the city commission, Carlson aims to raise about $300,000 for it. He says Ann Arbor is currently the only city in Michigan with such a playground.