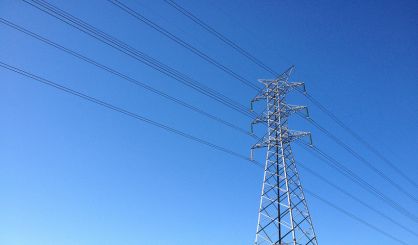 Indiana Michigan Power is currently working on a project to reduce the number of power outages customers in its Michigan service area experience. This week, we reported Michigan ranks fourth in the nation for annual power outages, and a big reason is trees. I&M's Tracy Warner tells WSJM News that is correct, and they're working on it.
"We are doubling our tree trimming efforts in Michigan to reduce the number of tree-related outages," Warner said. "We've always done tree trimming, and this year, we have stepped it up to try to get a better handle on it and get ahead of it."
Warner says aging infrastructure is another reason for power outages in the state, and I&M's working on that, too.
"I&M is investing more than $1 billion in upgrades to our transmission system in the service area over the two states," Warner said.
Warner says new designs for utility poles are helping to make outages less frequent. When there is an outage, Warner says I&M crews work 16 hour shifts until service is restored. The utility also regularly works to make sure the Michigan Public Service Commission is kept up to date on its latest projects.