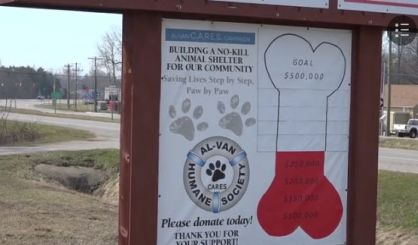 Animal Planet is currently running a contest in which the public can vote on which animal shelter should receive $50,000 for renovations, and one of the five finalists is the Al-Van Humane Society in South Haven. The organization's Lisa Galdikas tells WSJM News she's hoping all of its supporters vote.
"We hope people vote multiple times a day on every device that they have," Galdikas said. "I can't tell you how heartwarming this has been, just seeing the comments on Facebook."
The Al-Van Humane Society is in the midst of a $500,000 capital campaign for a new shelter on Blue Star Highway. Galdikas says they need it so they can have more space since going no-kill. You can vote for the shelter in Animal Planet's contest right here.