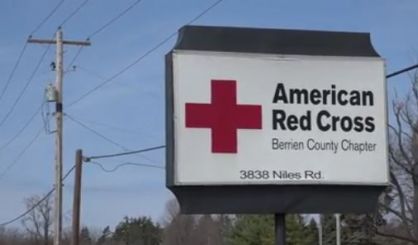 The American Red Cross is putting out a call for donations of type O and AB blood. It says recent severe weather led to the cancellation of some 250 blood drives, resulting in more than 8,500 uncollected donations in March. Spokesperson Todd Kulman tells WSJM News it's easy to schedule an appointment to give.
"The best way to schedule a blood donation appointment is to go to our website at RedCrossBlood.org," Kulman said. "You can also call 1-800-Red-Cross if you're not as computer savvy, and a great thing we also have is our new Red Cross Donor App. It's a free app on your cell phone."
Kulman says type O blood is being sought because it can be given to anyone, while folks with AB blood are asked to give plasma because that can also go to anyone. One blood donation can be used to save as many as three lives, so everyone is urged to find out how they might give the gift of life.