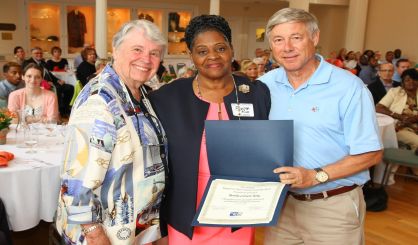 You can now submit applications to the United Way of Southwest Michigan for its annual Volunteer Recognition Event, set for July. Spokesperson Ryan Cheevers tells WSJM News they gather each year to give out awards to young people, organizations, and also those with a long track record of service.
"The night really is highlighted by the presentation of the lifetime achievement award, our Margaret B. Upton Volunteer Leadership Award," Cheevers said. "This honor is given to a volunteer in Berrien County who demonstrates a longstanding history of volunteerism of more than ten years."
Last year, the prestigious Margaret B. Upton Award went to Bertha Carson-King, who has worked for several years with volunteer groups in Berrien County. You can submit nominations for this year at the United Way's website. The page is right here.