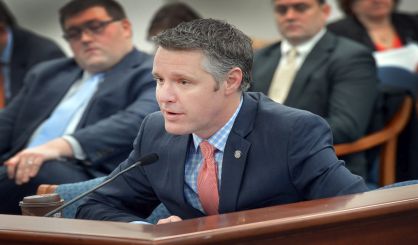 You can count state Senator John Proos as a fan of the TransCanada Keystone XL Pipeline. He tells us he's introduced a resolution in the state Senate calling on the president and the U.S. secretary of state to approve it. Proos says the Keystone pipeline will give the country access to conflict-free Canadian oil.
"We recognize that independence from foreign oil and finishing the TransCanada pipeline gives us the best chance to work directly with a trading partner that is a friendly trading partner and not one who has vowed destruction for the United States," Proos said.
Proos' resolution states about 44% of the oil the U.S. imports from OPEC could be replaced with oil from Canada. Proos says the pipeline has been thoroughly reviewed, and it's time for its completion.