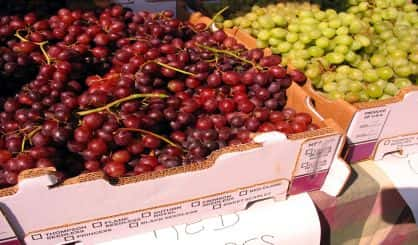 Southwest Michigan grape growers still have another nervous month ahead of them. That's because of all this warmer-than-usual weather. MSU Extension's Brad Baughman tells WSJM News the crop could be in trouble if it stays warm for a while and then gets cold again suddenly.
"We've had so much warm weather that the grape vines are de-acclimating," Baughman said. "The buds, specifically, are de-acclimating, which makes them vulnerable to cold injury. So, as we get warm weather days, they continue to de-acclimate and become more sensitive to cold."
Baughman says there's no certainty the grapes will be damaged this year, but it remains possible until we get past the point where frost is possible. He likens their situation to someone whose alarm clock wakes them up three hours early, throwing off their day. Grape growers from all over the region are invited to MSU Extension's annual Grape Grower's Kick-Off Meeting April 18. There, MSU experts will talk about several aspects of grape production. To find out about attending, call the extension office in Benton Harbor at 269-927-5674, extension 4013.