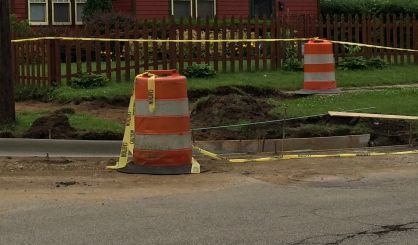 The Michigan Department of Transportation has begun a culvert replacement project in Three Oaks. The work on the US-12 culvert over Deer Creek started Monday, and will be wrapped up in July. MDOT's Nick Schirripa tells WSJM News traffic will be affected.
"It's going to mean a little bit of a headache, a little bit of a delay, but nothing awful," Schirripa said. "We're going to have single lane closures there with a temporary traffic signal. So, they'll be able to get over the culvert during construction, but it's only going to be one lane and a temporary traffic signal kind of alternating which lane is going and when."
The $1.4 million project will also include curb and gutter work, drainage improvements, and guard rail replacements. To find a list of all summer MDOT projects, check out Michigan.gov/Drive, or get their app, which is called MIDrive.