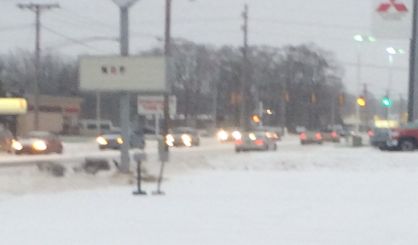 The snow in southwest Michigan this week is pretty much over. WNDU meteorologist David Harker tells WSJM News it should taper off by late Tuesday morning. He notes our snow system is contributing to the blizzard expected in the northeast.
"The system's that's providing that nor'easter, making its way up the eastern seaboard, that's already out toward Virginia and the Carolinas," Harker said. "It's going to suck this system that we're dealing with up, and that's why it's going to create this nasty super snow storm."
Harker says the northeast storm could be severe. He doesn't expect it will have much of an effect on southwest Michigan.