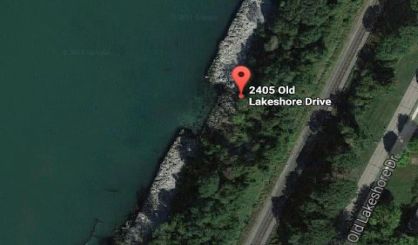 St. Joseph city officials say there's good news and bad news when it comes to an effort to get a possibly-endangered section of the bluff restored. City Manager John Hodgson tells WSJM News CSX Railroad, which owns the property near 2405 Old Lakeshore, cancelled a meeting they were to have with him last week. However, there's more.
"The good news that we have is that CSX has reached out to at least one local firm to get prices for an evaluation of the bluff and to prepare topographic maps," Hodgson said. "So, that's important first step in preparing for whatever eventual project might take place."
Hodgson says CSX has asked Abonmarche for a proposal to begin the site survey. From there, it could take several months to complete work to rebuild the seawall below the bluff and stabilize the bluff itself. Hodgson's meeting with CSX has been moved to April 11. He'll know more then.