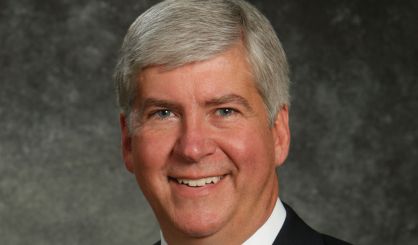 The state's Emergency Operations Center is up and running, as Governor Rick Snyder lends a hand to those without power across Michigan. The governor says in addition to providing clear communication across many agencies, they also have to think ahead, especially as temperatures drop in areas already dealing with outages.
"We have a crisis right now, so how do you address that? And the concern is temperatures going down," says Snyder. "So we're working with our local authorities that are looking at that along with volunteer organizations that traditionally help out."
On the east side of the state, DTE Energy says Wednesday's high winds represented the largest weather event in its history. DTE and Consumers Energy both say it could be well into the weekend before all the power is restored. Locally, we missed the strongest winds and Indiana Michigan Power expects everyone to have their electricity restored by 10 p.m. Thursday.