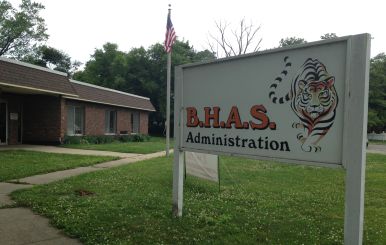 Leaders from Benton Harbor Area Schools will soon learn details of the district's new partnership agreement with the state, buying three buildings targeted for closure 18 months of extra time. Last week, the governor's office announced it's giving the opportunity to buildings on a School Reform Office list of the state's lowest performing schools. Superintendent Dr. Shelly Walker tells WSJM News stakeholders will meet with state officials on March 23 to establish how the district can use the new partnership to show the state that the three schools are improving.
"It extends opportunity for us to continue the work we have been doing, but I think what's exceptional about the partnership agreement, and I've seen evidence of this already, is the conversation with the community partners who have been saying, 'We are interested in helping Benton Harbor,' and I think the partnership formalizes that," Walker said.
Walker says the partnership will include the state, the school board, and other local groups. She thinks the district will be able to use the extra 18 months to improve performance and then get another 18 months to save the schools. Walker wants the partnership formalized by early April so the district can pursue a renewal of its sinking fund millage with no problems.