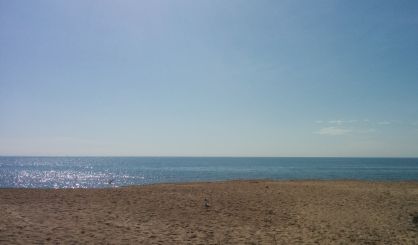 Reports of a 97% cut to Great Lakes funding set to be included in President Donald Trump's new budget are alarming to the Healing Our Waters-Great Lakes Coalition. Spokesperson Chad Lord told WKZO News it will be a problem if the Great Lakes Restoration Initiative's budget is cut that drastically from its current $300 million.
"A $10 million budget would end our ability to see progress," Lord said.
Lord says there's a lot at stake in maintaining funding to keep the lakes clean.
"The kinds of habitat restoration work that is bringing back fishermen," Lord said.
Lord says a cut in Great Lakes funding would also mean less could be done to stop the Asian carp from getting into Lake Michigan. Congressman Fred Upton has spoken out on the issue, saying he's going to fight to preserve Great Lakes funding.